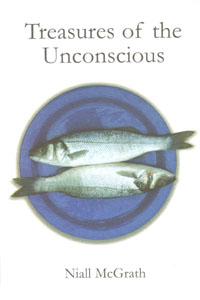 Treasures of the Unconscious - A Collection of Poems by Niall McGrath

Treasures of the Unconscious follows Niall McGrath's first full-length selection of poetry, Reversion, as a volume in which the everyday is made 'strange' through intensity of perception. The author has in the past been employed in a variety of occupations, such as an arts administrator, postman, hospital cleaner, sailor, and airport worker. He currently divides his time between being a farmer, civil servant, parent, and post-grad student.



I enjoyed the vivacity, wit, and simple energy of these poems, whose topics range wide and variedly and which are not afraid to show experimentation.
Treasures of the Unconscious

ISBN 9780-9560966-0-9, price €12.00