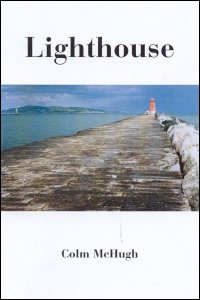 Lighthouse by Colm McHugh

A first collection of poems, introducing a new voice to Irish poetry.

Lighthouse is a first collection of poems from a new voice on the Irish literary scene. It is a voice of quiet intelligence, orchestrating the rhythms of everyday life into a poetry that continues to resonate in the mind. Contemporary living is McHugh's preoccupation, and he combines acute observations with beautifully crafted images in verse which will surely find a response in the mind of the modern reader. Even when he draws directly on the tender aspects of family life, there is no sentimentality, and the nuances of feeling are conveyed with a sure hand and a clear mind. Here is a poet who writes with an instinctive grasp of the form.
If you do one thing this week, read 'Lighthouse'. This is a wonderful first collection of poems by Colm McHugh, who finds his subject matter in contemporary living, his inspiration in familiar landscapes.


Lighthouse

ISBN 0-9547194-2-5, price €9.95