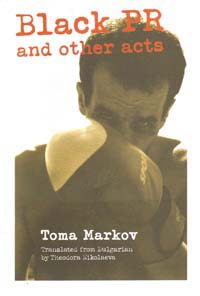 Have you ever seen a machine? A writing machine? Let me tell you what this machine would look like if it was a guitarist. He could be for example John Frusciante. If you really give yourself time to hear him, you will inevitably think of how purely he sounds. You may think it's not just your type of music. But even if that is so, you'll feel the music. And you will feel that someone is so generous to give it away to you. It will seem very simple and touchable. However, you must remember how this machine knows to rehearse. And to listen. Such a machine won't feel ashamed to call itself a worker. And he definitely is one. Workers are safe, you know. They always have some work to do, they feel it. And they work slowly if you have to know. People can only be grateful to those of them who continue singing.

Toma Markov has done lots of jobs. He's been a sugar seller, a night watch, a stage worker and a backstage go-for, a freelance writer and, according to the Manager Magazine, one of the highest-paid lifestyle magazine writers. In other words a suspicious person. The only thing no doubt is that he is a great living poet. Recently, I saw a message on the screen of his cell phone, saying 'Take your time, Mr. Textmachine...' I smiled and made myself a cup of tea.




---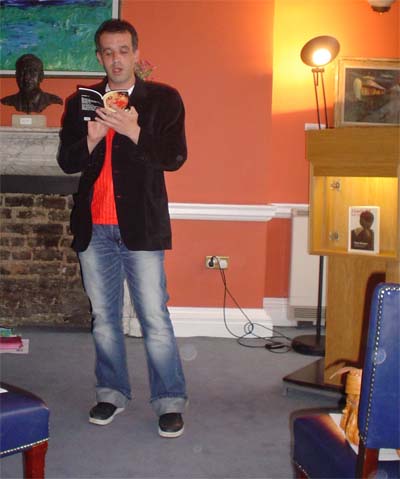 Toma Markov reading at the launch of 'Black PR and other acts' at the Writers' Centre, Dublin.